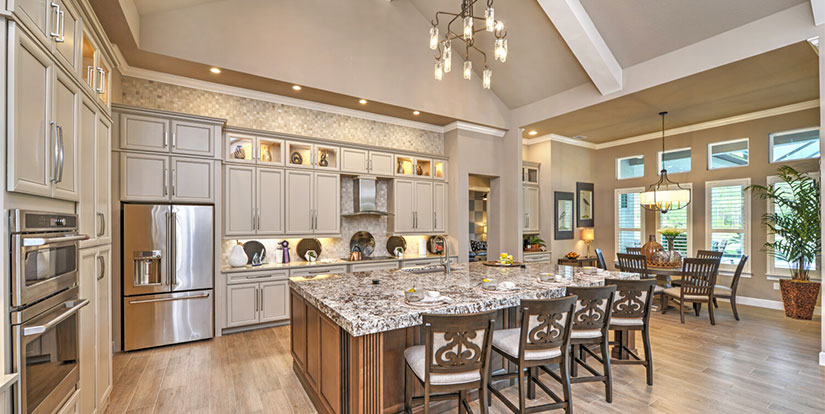 New Custom Estate Homes in Port Orange, FL
ICI Homes is renowned for their quality, craftsmanship and value. With a 40+ year track record of success, ICI Homes is a frequent recipient of top national, regional and local awards for innovative design and quality construction and is consistently ranked in Builder Magazine's Top 100 Builders. Privately owned and headquartered in Daytona Beach, Florida, ICI Homes develops, builds and operates several communities throughout Florida.
Because ICI Homes has built thousands of homes, from affordable villas to breathtaking mansions, ICI Homes benefits from a volume purchasing advantage that ensures your home is built with the best quality materials at the greatest value for your money. Building a brand-new, one-of-a-kind home easy and surprisingly affordable.
What to Expect at the Estates at Brown's Landing
Space for All Your Toys
Custom Homes from 3,000 to 4,000+ sqft
Private Acre+ Homesites Available
Award-winning New Home Designs
Completely Customize Your Estate Home
Conservation Views Available
Build Any of these Port Orange, FL New Homes to Suit at Brown's Landing